Since 1995 B&T Design
B&T Design is one of the leading furniture manufacturer in Turkey. With its masterful tailoring skills in upholstered products and precise attention to details in wood and metal manufacturing B&T Design provides world class products and services. When designing and manufacturing; B&T Design keep users in mind to be as functional and useful as possible.
B&T Design, founded in 1985 by the entrepreneur Talip Aysan, combining his expertise in metalwork with designers who offers fresh design ideas. Started manufacturing design-oriented collection as per European quality standards. Today, B&T Design exports its products and services to more than 45 countries from Australia to Belgium and the United Arab Emirates to the United States.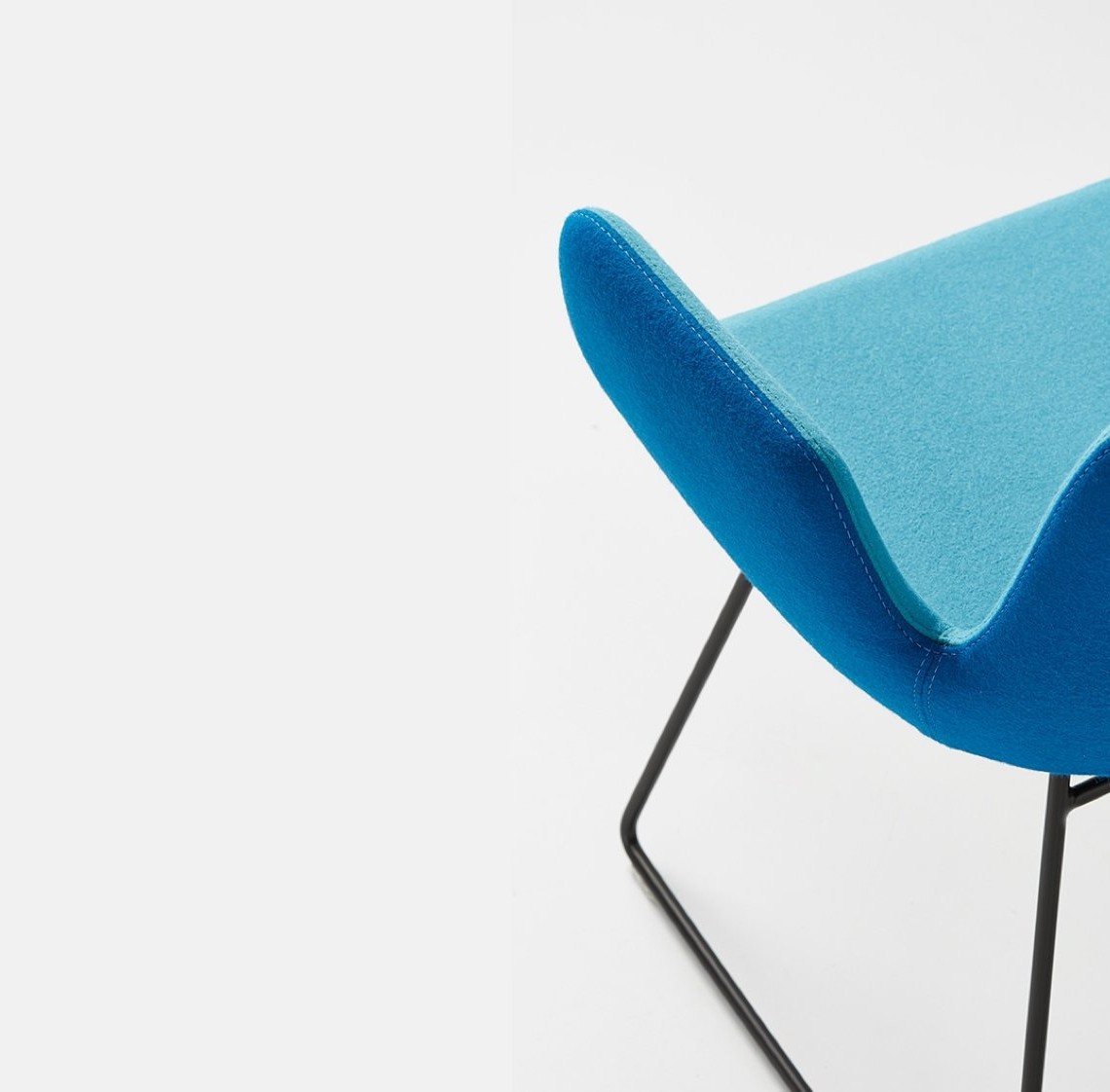 B&T Design, which continues to exhibit its new approaches in sector fairs in Germany, Italy, regularly meets with users at Salone Del Mobile in Milan and Orgatec fairs in Cologne. The collections, which are always designed by successful designers for more than 20 years, become a common point of different cultures all over the world. B&T Design products are found in hospitals, offices, hotels, educational buildings, banks, airports, etc. around the world. B&T Design collections preferred by developers and designers because of its unique solutions and modification options according to the space where products will be installed.
Today, B&T Design continues to develop product solutions for leading international brands such as Microsoft, Mercedes-Benz, Google and BMW, as well as major domestic institutions such as Acıbadem, Memorial and Medical Park Hospitals.
B&T Design, simplify interior designers, architects and dealers' work with quality product and services it offers. After Istanbul and the USA, the last showroom opened to trade in Ankara in 2015. B&T Design, which has achieved significant success both at home and abroad, continued to increase its production capacity by moving to its new factory in 2016.
1985
Into the Journey
The founder of B&T Design, Talip Aysan, takes charge of his father's metal shop and commences his working life.
1989
New Chapter
Aysan starts to experiment in production of various products, until then, the workshop had been used for the production of construction materials. As a result of his interest in furniture design, he produced the first coffee table model by custom order
1991
Very First Design
Aysan builds his very first chair. He started to receive bulk orders from corporate companies for hotel and workplace spaces.
1995
A New Brand: B&T Design
Aysan renews all the technical equipment in the metal workshop for furniture production and establishes B&T Design by taking the first step towards branding.
1995-2000
Perspective of the Design
B&T Design quickly becomes a major player in the furniture sector in Turkey. B&T Design launches initiatives to improve the design approach. In 2000, the industrial designer Alp Nuhoğlu partook in enhancing the company's design capabilities, thus, increasing the quality of its product line.
2001
Koelnmesse
B&T Design makes its first entry into the global market with the Cologne Messe Fair. B&T Design attracts the attention of the exhibitors with its designs, setting off the company into the export market.
2002-2004
Global Markets
B&T Design has increased export demand with its production ability and design understanding. The company participates in fairs in countries such as Italy, England, Canada, Russia, and Singapore and has provided entry to different global markets.
2004
Best Exhibit Award
B&T Design has been awarded the BEST EXHIBIT AWARD with its stand at the International Singapore Furniture Fair.
2005
Growing of Manufacturing
While developing its customer network in the new markets, B&T Design starts its new factory with advanced production methods in chairs and upholstered furniture production to meet the high demand with the best quality.
2005
First Time at Milano
B&T Design participates in Salone Del Mobile, one of the most important furniture exhibitions in the World. Additionally, the company opens its first showroom in Milano.
2007-2012
New Designers
B&T Design keeps on producing new contemporary products with world-renowned designers, Tanju Ozelgin, Silvia Suardi, Bulend Ozden, and Mustafa Timur.
2012
Orgatec
B&T Design debuts at Orgatec Fair, where the world's leading companies in office furniture exhibit their new products. The fair, which is held every two years in Cologne, Germany, is regularly attended by the company.
From 2013 to 2019
61 Locations in the World
"From production to customer relations, from logistics to after-sales support, B&T Design has grown effectively in every field and has expanded its export network to 61 different locations around the world. B&T Design products are available for different sectors and spaces such as hospitals, hotels, and workplaces, in countries ranging from Australia to Nigeria, Germany to Hong Kong, India to the United States.
2015
New Showroom at Ankara
After its headquarters in Istanbul, B&T Design opens its second spot in Turkey, which opened in Ankara. The showroom showcases the contemporary design of the company in a 1000 m² store.
2016
6000 m² New Production Facility
B&T Design initiates its new production facility to improve production capacity with more technological systems and to follow an environmentally sensitive production policy. The factory has been continuing its comprehensive production activity, to this day, in an area of 6000 m².
2019
Award for Increasing Exports
B&T Design, with its export power reaching 61 countries, was deemed worthy of the third prize by IMMIB in the category of companies that continuously increase their exports 201 in 2019.
Lütfen üye girişi yapınız!