A DESIGN KIT DESIGNED TO INSPIRE
DESIGN KIT
In our design kit, which we designed to go beyond just showing the materials and colours we use in our products, we produced all the materials with geometric shapes and arranged these shapes to form a graphic on each floor. Our design kit, which consists of 4 layers, includes our fabric colour charts on the bottom layers and surfaces made of hard materials on the others.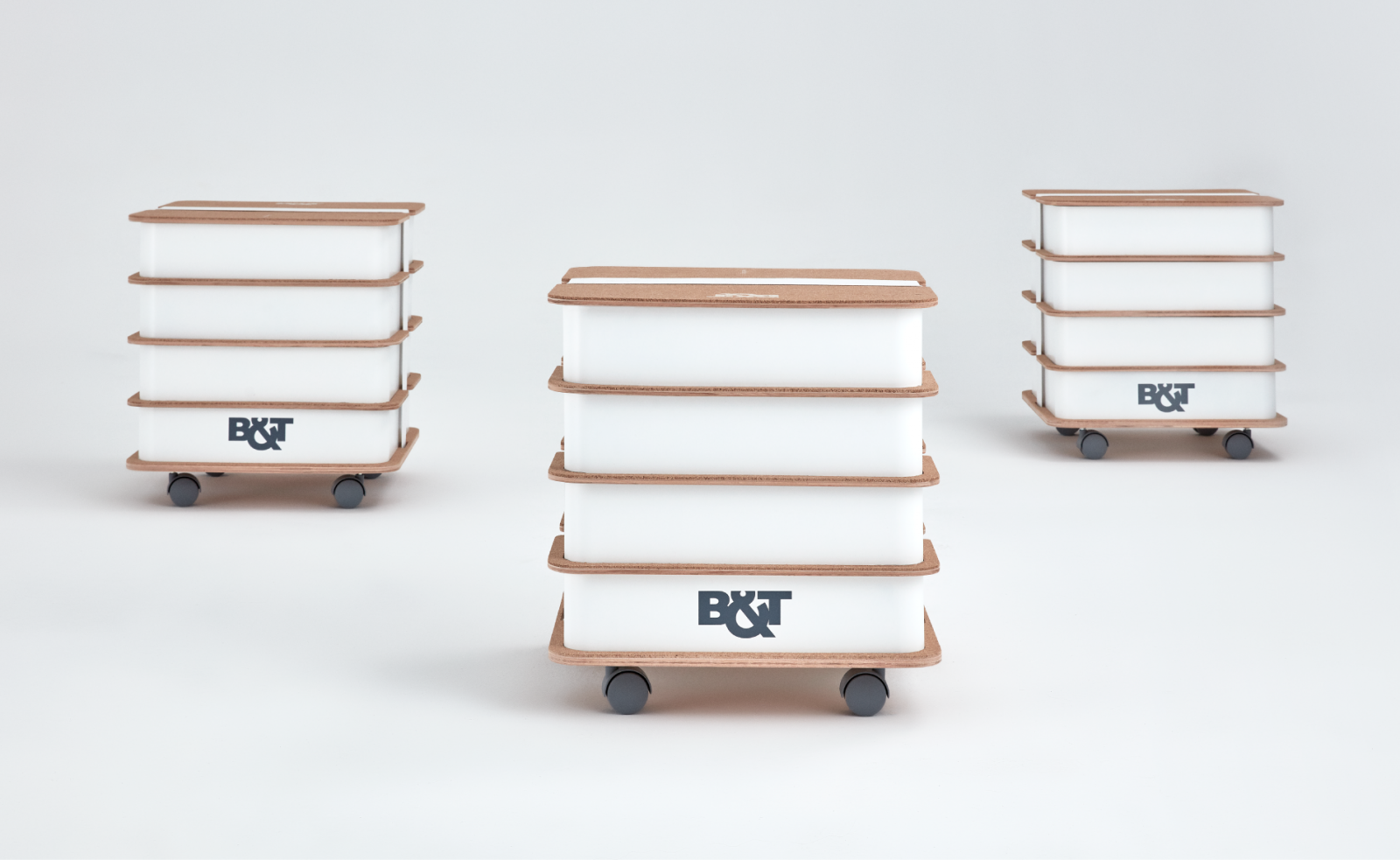 We created a simple, minimal and warm feeling with the use of cork and metal together. We provided freedom with and elastic band and wheel that hold the layers together.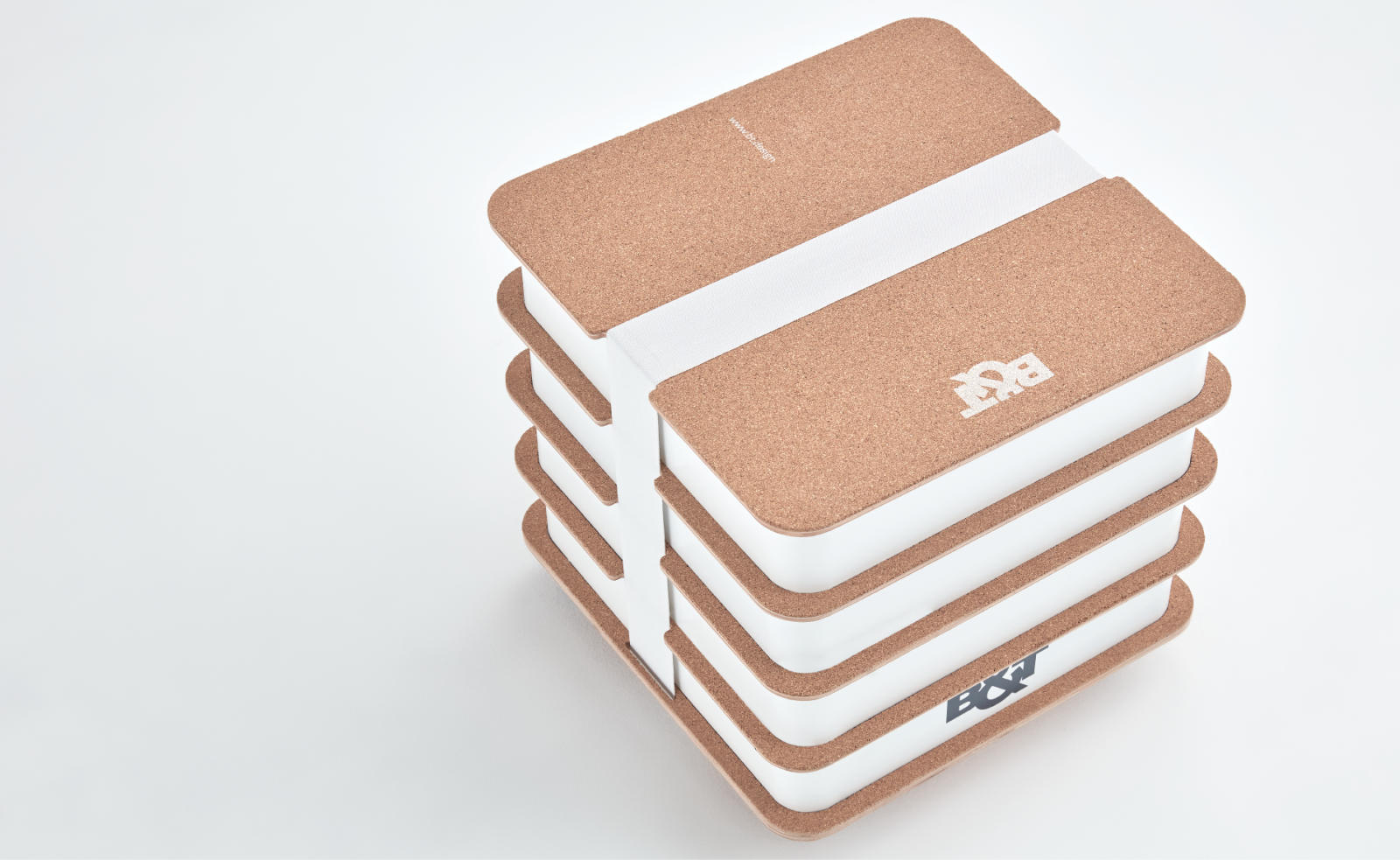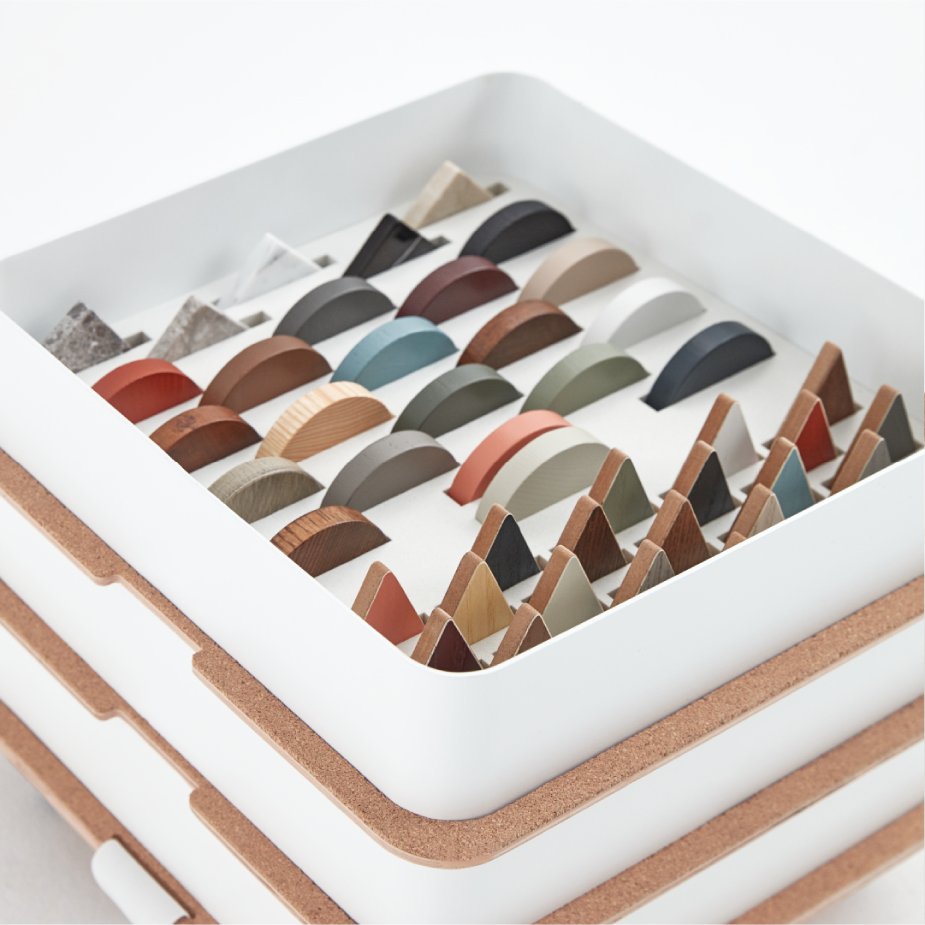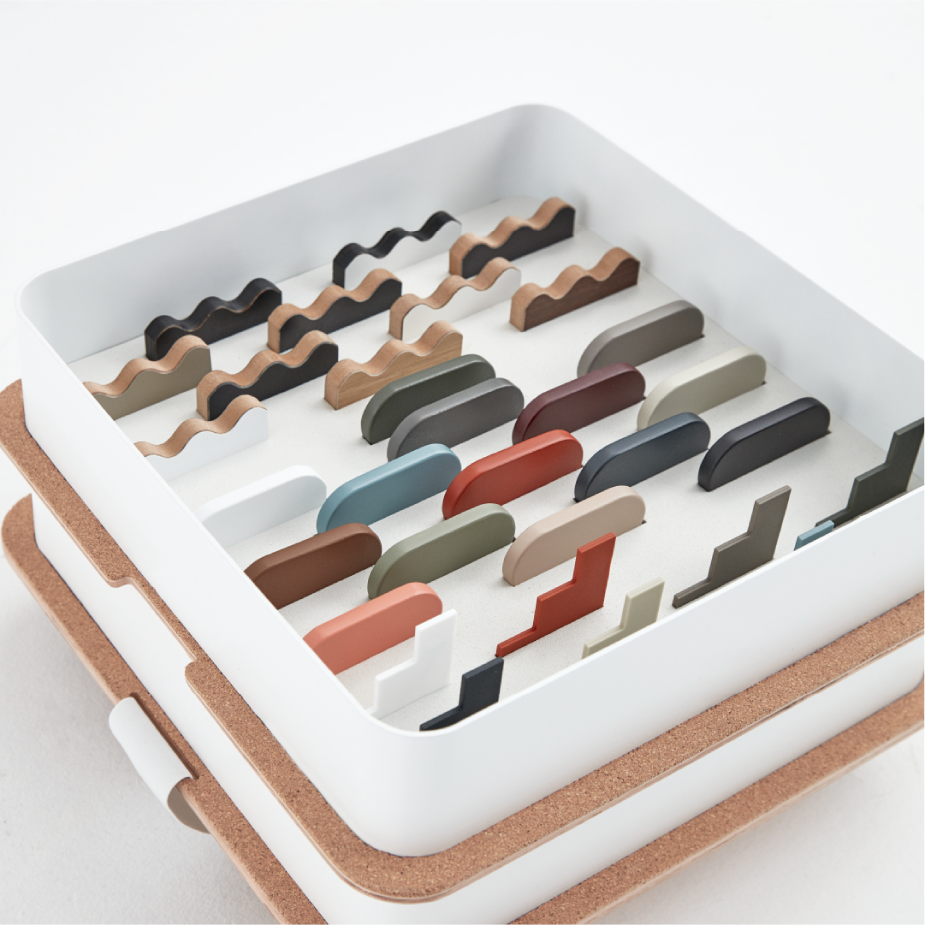 We have achieved both a colour transition and a form integrity with the materials arranged in a way to create a special graphic on each of the layers.